American Girl fans are flipping with excitement! American Girl unveiled its 2024 "Girl of the Year" ahead of the holiday season. Lila Monetti is a competitive gymnast from St. Paul, Minnesota who is exploring new hobbies, like horseback riding.
Lila's sparkle is apparent from her bright amber eyes to her glittery pink tank top. This 18-inch doll arrives with her caramel-colored hair styled into two half ponytails. Her accessories include stylish sandals and colorful bracelets. You can expand Lila's wardrobe with the addition of a trendy crossbody bag, frameless sunglasses, and colorful hair accessories complete with styling tips.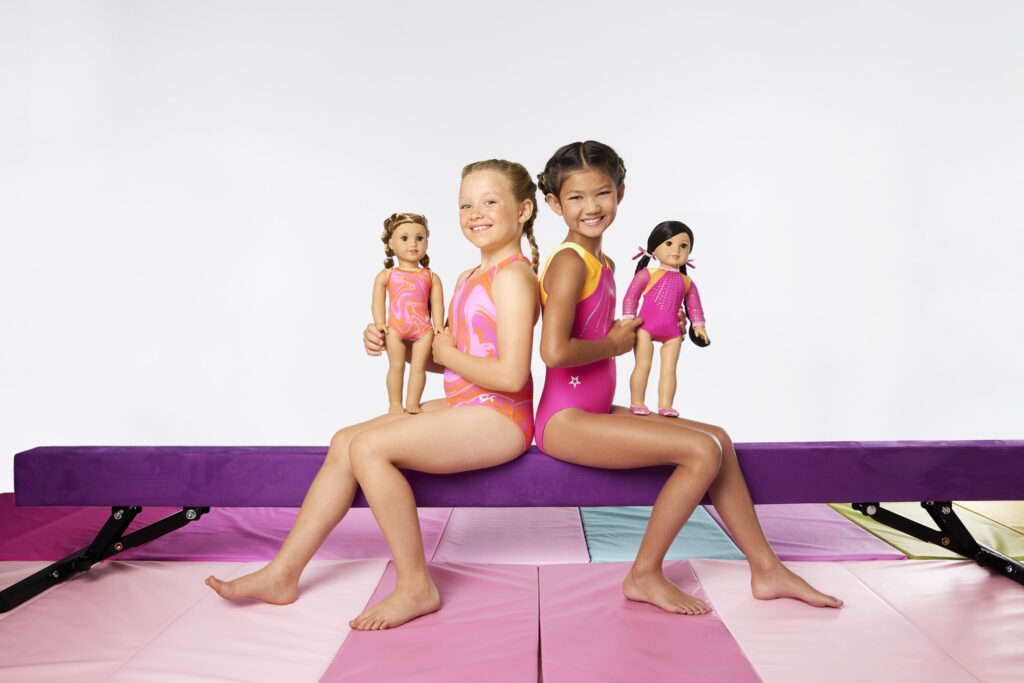 Lila's collection features a doll-sized balance beam, uneven bars, and practice and competition outfits made in partnership with GK Elite, the world's leading brand of gymnastics apparel for over 40 years. For horseback riding fans, the new collection also includes Lila's four-legged friend Hollyhock.
"We know our fans will flip for our newest Girl of the Year, Lila Monetti, who arrives just in time for the holidays," says Jamie Cygielman, General Manager of American Girl. "As with all our beloved characters, Lila will inspire kids to face new challenges with purpose and positivity and find the joy and strength that comes from unexpected friendships."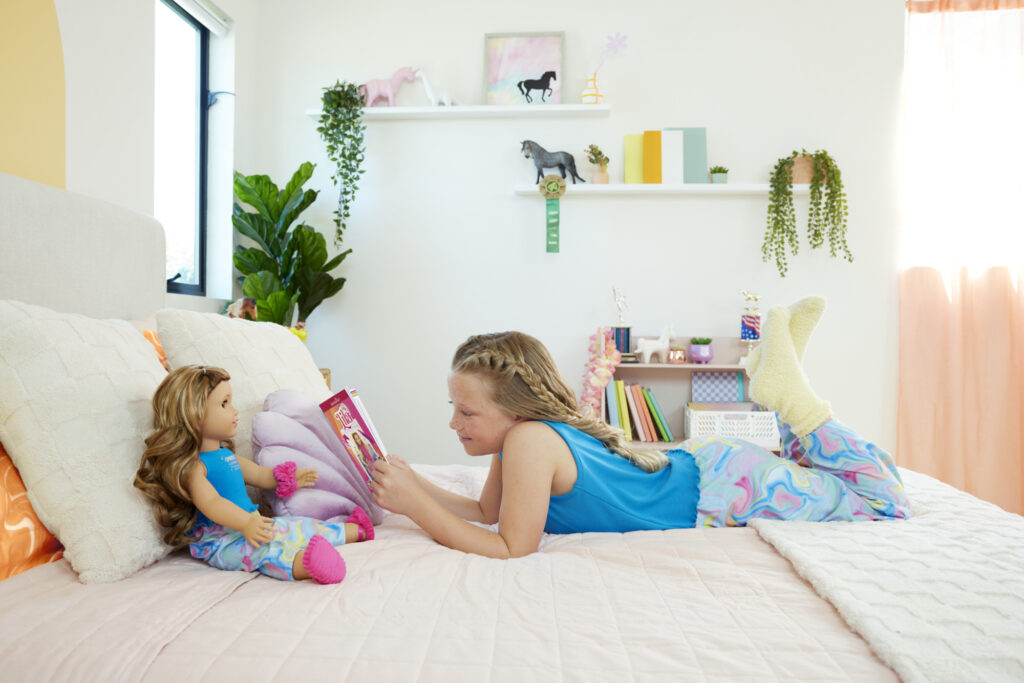 American Girl worked with bestselling author Erin Falligant to create Lila's story, which is told in both an illustrated journal that comes with the doll, as well as a separate full-length novel, Lila Goes for Gold, that hits bookshelves in January 2024.
In celebration of the announcement, American Girl will donate $25,000 worth of Girl of the Year books to Save the Children's U.S. literacy program.
Lila is available now for $115 online and in American Girl stores across the country.