People are ditching their home gyms and taking their workouts outside. Gabby Douglas and Smoothie King have teamed up to bring back a delicious fan favorite. The Hydration Watermelon smoothie will help keep you hydrated all summer long.
The Hydration Watermelon smoothie is made with a refreshing blend of watermelon juice, coconut water, strawberries and Smoothie King's proprietary electrolyte blend. Plus, it has even more fresh watermelon taste than before!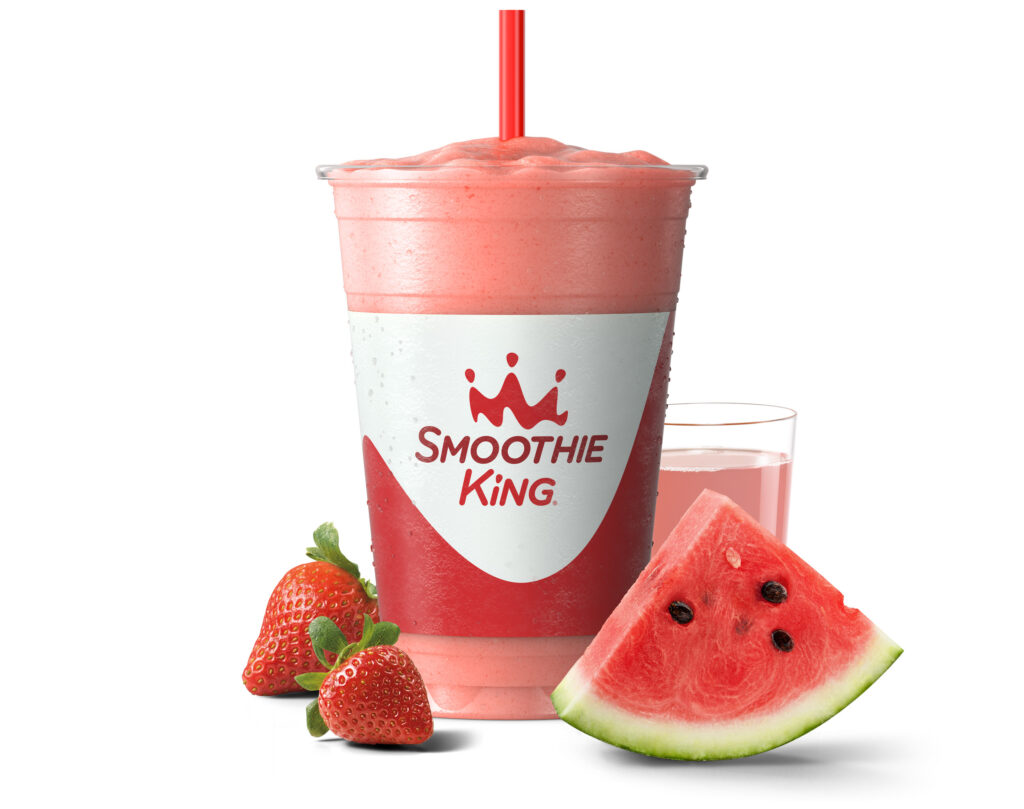 Providing more electrolytes (potassium and magnesium) than some of the leading sports drinks, this smoothie is the perfect way to cool down and rehydrate after any outdoor workout session.
Smoothie King didn't stop the watermelon celebration there. It's also adding another watermelon smoothie, Watermelon X-Treme, to its menu as a refreshing, clean-ingredient option for guests looking for a fun, tasty way to cool down on a hot summer day.
Like all Smoothie King blends, both are made without artificial colors, flavors or preservatives. Starting Jun. 1, they will be available (for a limited time) in all Smoothie King locations nationwide.
From Jun. 1 to Jun. 3, guests can visit smoothieking.com/watermelon and share their favorite summer activity to get a free 12 oz. watermelon smoothie of their choice, redeemable through Jun. 7 with Smoothie King's Healthy Rewards app. Smoothie King will also be offering free delivery on orders $10+ during the first two weeks of June.