If you went to Catholic School, you know the importance of (neat) handwriting, but the way you form your words may be more telling than all that. In honor of National Handwriting Day (1/23) BIC has teamed up with renowned handwriting expert, Mark Seifer to celebrate handwriting and reveal what your handwriting says about you (whether you want it to or not.)
Handwriting, one of the world's oldest forms of self-expression, reflects our thoughts, emotions and intentions, and according to Seifer, making a deliberate attempt to alter your writing style can also help change your attitude and the impressions you give others.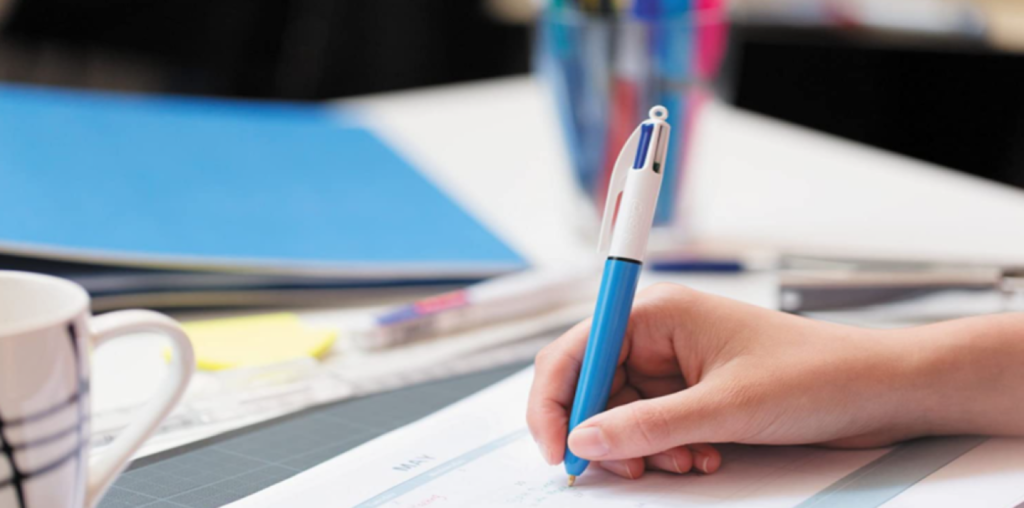 When you understand handwriting as a window into the soul, you can empower personal change with minor tweaks:
Attract Success – Write more forcefully, with a rightward lean. A rapid, illegible signature may also reveal you're a person who uses his or her time wisely, not wasting it on such details as signing one's name.
Muster Creativity – Use unique or unusual graphic forms in aesthetically pleasing designs for a more "picture-like" writing style.
Increase Self-Discipline – Make an effort to write more legibly as part of your growing practice.
Be More Open to New Opportunities – Showcase your appetite for adventure, like traveling, with a more expansive scribe. Those who write tightly together are known to hold themselves back more often.
Those looking to take pen to paper to test out these theories in celebration of National Handwriting Day can do so with BIC's wide array of stationery products, from the iconic 4-Color Pen to fan-favorite Xtra-Sparkle Mechanical Pencil, or dive into the world of digital writing with Gel-ocity Illusion Pens compatible with Rocketbook, the leading smart reusable notebook brand in the U.S., acquired by BIC in December 2020.