Your little bunnies will be excited to find a basket filled to the brim with fun toys and books they can enjoy all year long. From personalized board books to sweet stuffies to animal-themed teethers, there is something for every bunny! Read on to find the perfect Easter gift for your little one.
My First Easter Egg Hunt Personalized Board Book ($29.99)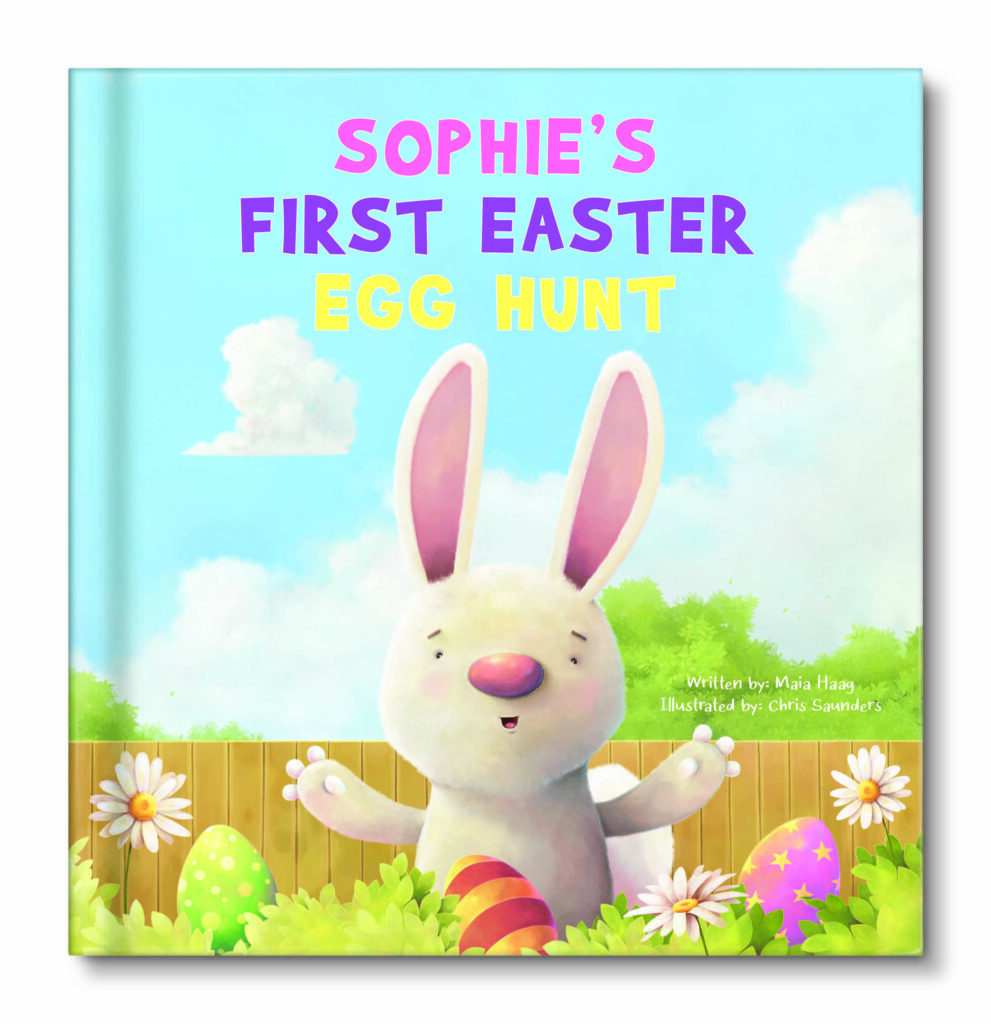 Surprise your little one with a personalized Easter board book that comes in two versions, one for baby's 1st Easter and one for toddlers. In the story, delightful animal friends prepare an Easter egg hunt. Kids can search for 10 hidden eggs on one of the last pages. It's a hippity hoppity gift for a baby's 1st Easter and fits perfectly in an Easter basket as a non-candy surprise. This book is available on Amazon.
Bluey Vehicle 2-Pack ($12.99)
It's time to ride with a few of your preschooler's favorite characters. Bring Bluey home with the Bluey & Bingo Scooter Fun accessory pack. Includes one Bluey figure, one Bingo figure, two helmets and two scooters. Find this and other Bluey playsets on Amazon.
The colorful Animal Friend Rattle is soft, flexible and easy for your baby to hold and shake. This sweet rattle is available on Amazon and comes in four different styles.
Manhattan Toy Snuggle Pod Hunny Bunny First Baby Doll ($16.99)
The Snuggle Pod Hunny Bunny is ready to hop right into your little one's heart. With embroidered facial features, ribbon hair and ultra-plush fabric this soft baby doll features a satiny lined sleep pod. This doll is also available in two other varieties including Snuggle Bug and Sweet Pea.
Easter Personalized Puzzle ($34.99)
Turn baby's first Easter photo or family Easter picture into a 500-piece puzzle. This egg-cellent gift is a super fun way to keep kids busy and engaged. This puzzle is available on Amazon and Etsy.
Crayola Scribble Scrubbie Pets ($7.99)
Crayola Scribble Scrubbie Pets features two washable animal figures that your little would-be groomer can customize over and over. The set comes with yellow, green and purple markers to add unique designs to each fuzzy animal figure. When you're ready for something new, run some water over them and use the included scrub brush to get them cleaned up. Find these and other Scribble Scrubbie sets on Amazon.
Cool Nature Teether ($7.99)
The Cool Nature Teethers will soothe your little one's sore gums. It can be chilled and stored in the refrigerator for additional relief. Made from safer EVA plastic the teether is filled with sterilized water for health and safety. The cute nature and animal-shaped designs are perfectly sized for babies three months and older. Available in assorted styles and colors you can find the Cool Nature Teethers on Amazon.
LEGO DOTS Mermaid Vibes Bracelets ($9.95)
Your little mermaid will love designing their own personalized LEGO Dots bracelet. This bracelet-making kit features 2 adjustable, single-row bands in dark purple and mint blue and 32 assorted tiles, including translucent glitter and special decorated tiles. Find this and other LEGO Dots sets on Amazon.
Personalized Baking Apron for Kids ($19.99)
This adorable apron ensures mess-free fun in the kitchen. Embroidered with the child's name the apron features a yummy print of milk and cookies with polka dot accents. This personalized apron is a perfect Easter gift for the budding little chef with a sweet tooth.This apron is available on Amazon and Etsy.
My Very Own Trucks 3-in-1 Personalized Matching Game ($14.99)
Help little truck lovers learn to spell with this personalized alphabet matching game that features the child's name on 52 playing cards. It's a uniquely personalized add-on to a child's truck-themed Easter basket and a fun way to supplement virtual learning at home. This game is available on Amazon and Etsy.