Cue the nostalgia! In celebration of Kit Kittredge's 100th birthday, American Girl is relaunching Kit in her original form, complete with her lavender knit sweater and floral pleated skirt. The iconic 1930s collection will be available for purchase starting April 6.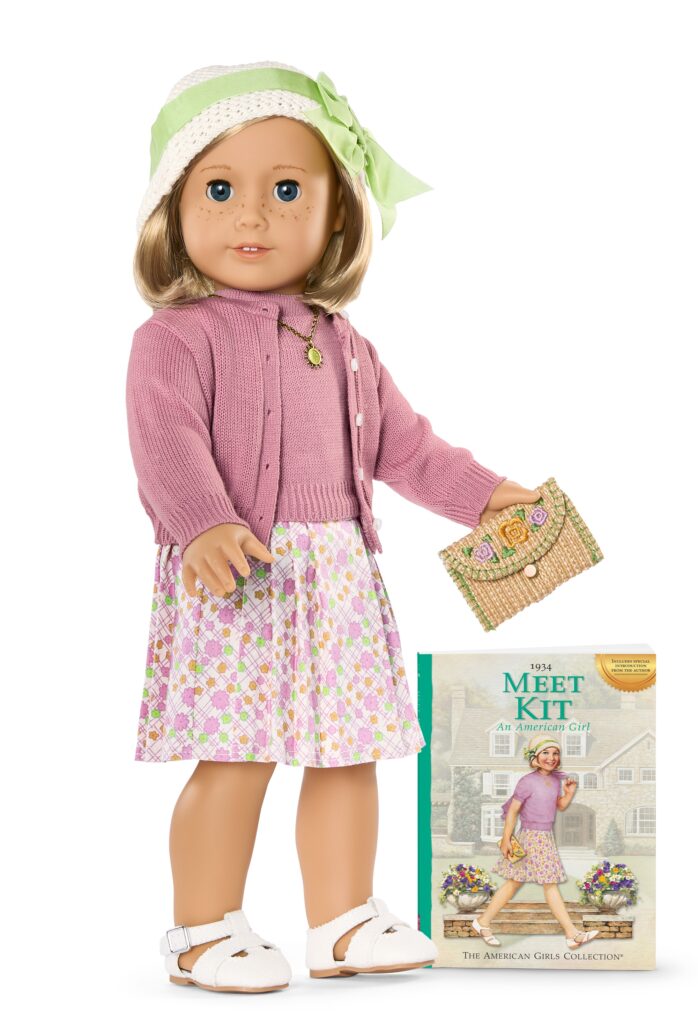 Kit's collection also includes her dig Grace, her school lunch box, her homemade "orange crate" scooter, and a variety of outfits to choose from.
If you grew up loving the OG American Girl squad, you'll remember reading stories of Kit being determined, always on the lookout for a story. She loves to read and her family and friends see her as a bright light in the dark days of the Great Depression.