Our four-legged friends have been constant companions during the pandemic. They're loyal and silly and provide comfort and snuggles when we need it the most. BARK's Valentine's Day BarkBox and Super Chewer boxes and themed toys are the perfect gifts for your pup, who's been by your side through 2020 and beyond.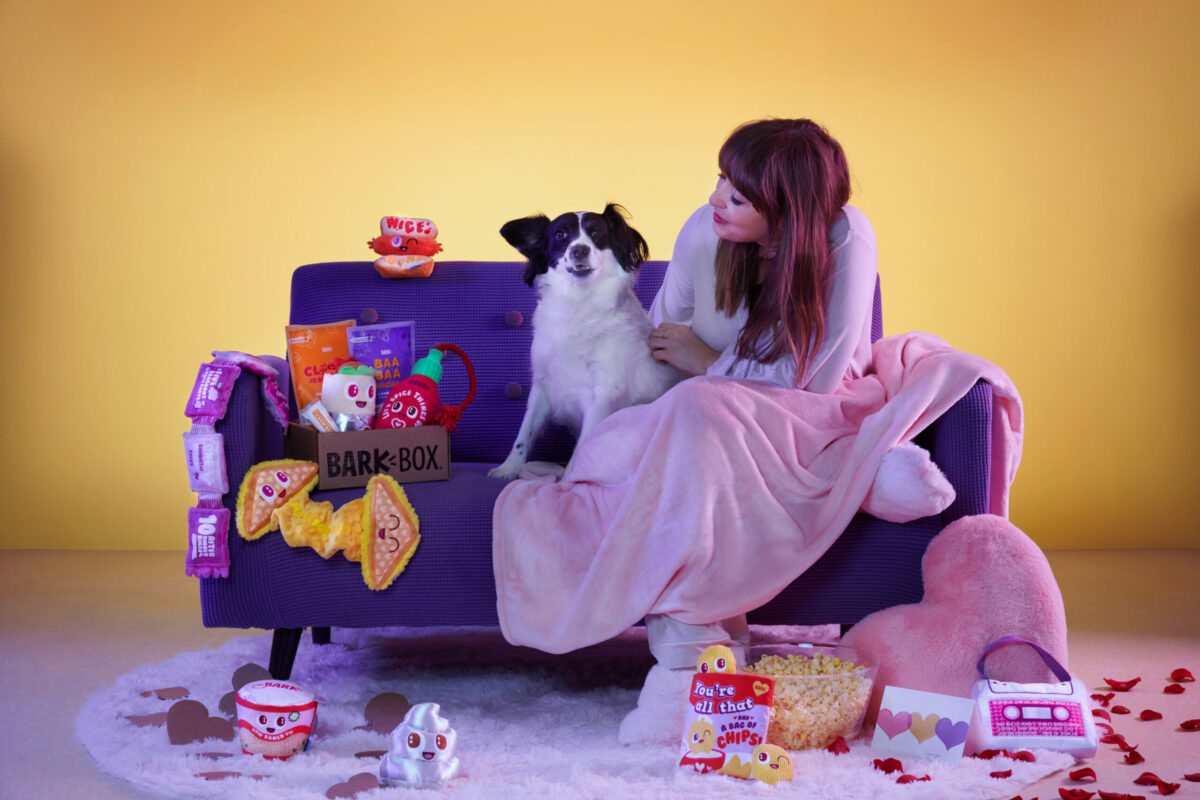 "Dinner Dates" BarkBox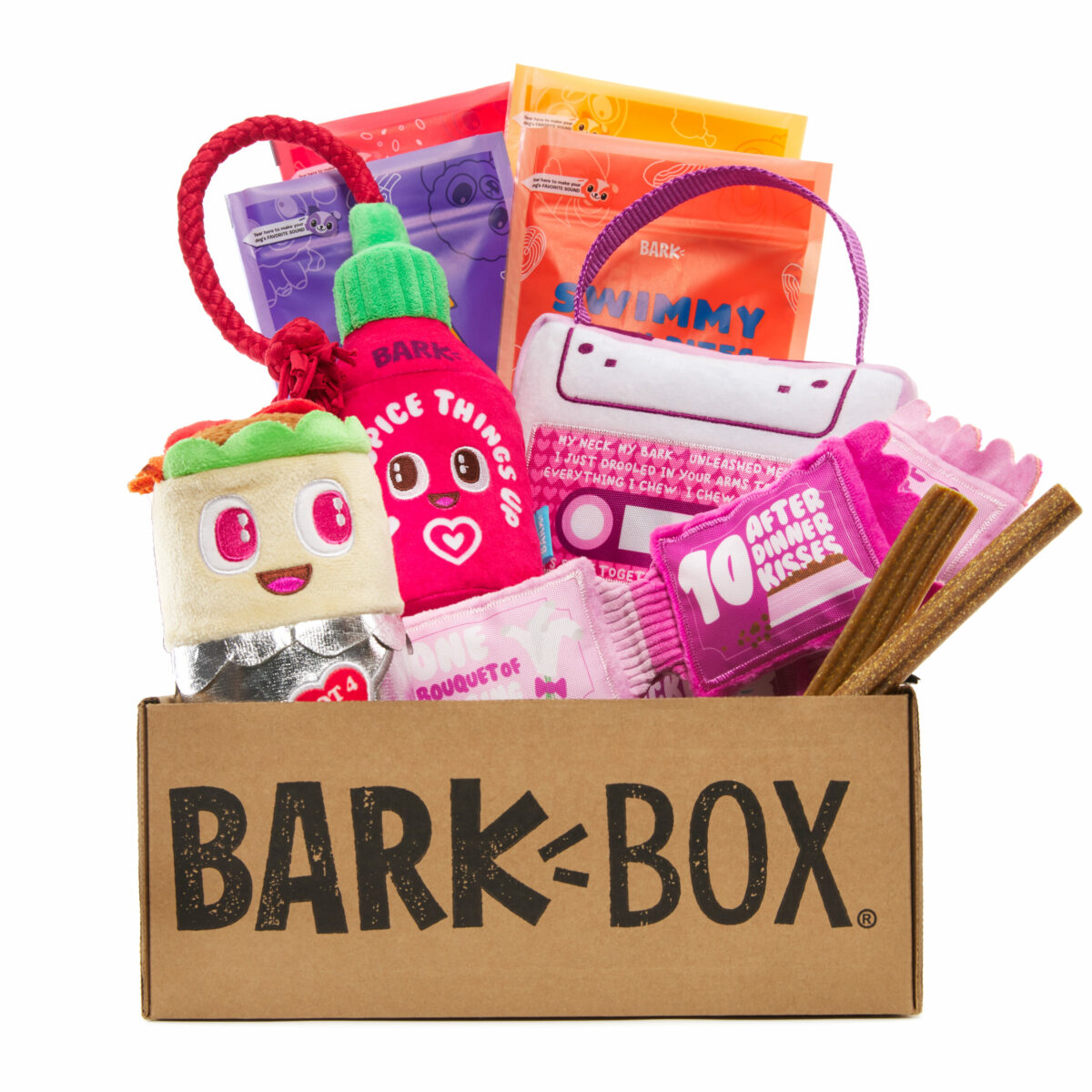 True love in 2021 is hanging out at home and sharing comfort food with your significant other (and your dog!). Toys include Hot Stuff (a toy version of a sriracha bottle), Smitten Chips (toy version of a potato chip bag) and more.
BarkBox subscriptions start at $22/month
Valentine's Day Toys on BarkShop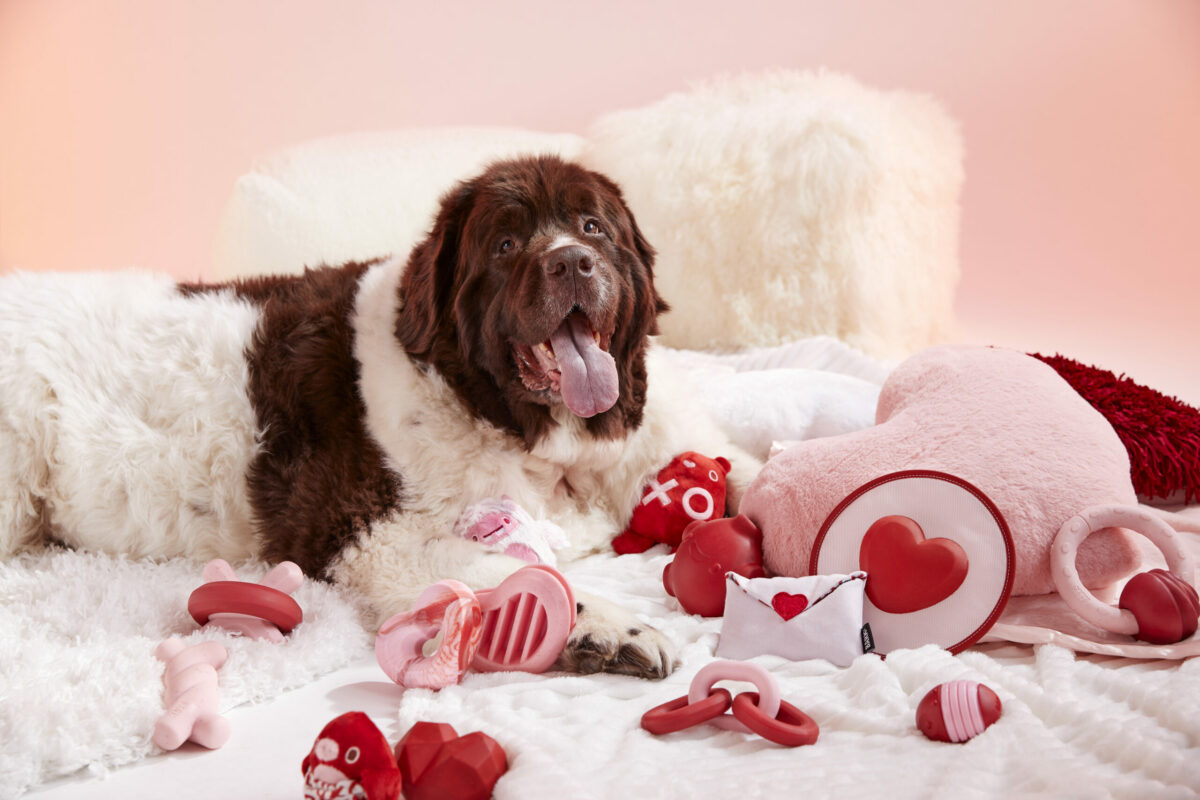 Readers can buy a variety of BarkBox and Super Chewer toys and treats individually at BarkShop.
Furever Yours Wings and Bow Wow & Arrow ($16.99): Dress your pup like Cupid!
Pink Chompagne ($8): The ultimate Valentine's Day beverage
Bouquet of Roses ($12): A must-have for your loved one
Bacon Glazed Pretzel ($14): Made from bacon-infused nylon, good for chewing
Chew Love Hearts ($14.99): Great for gnawing and adorable
"Pups & Kisses" Super Chewer Box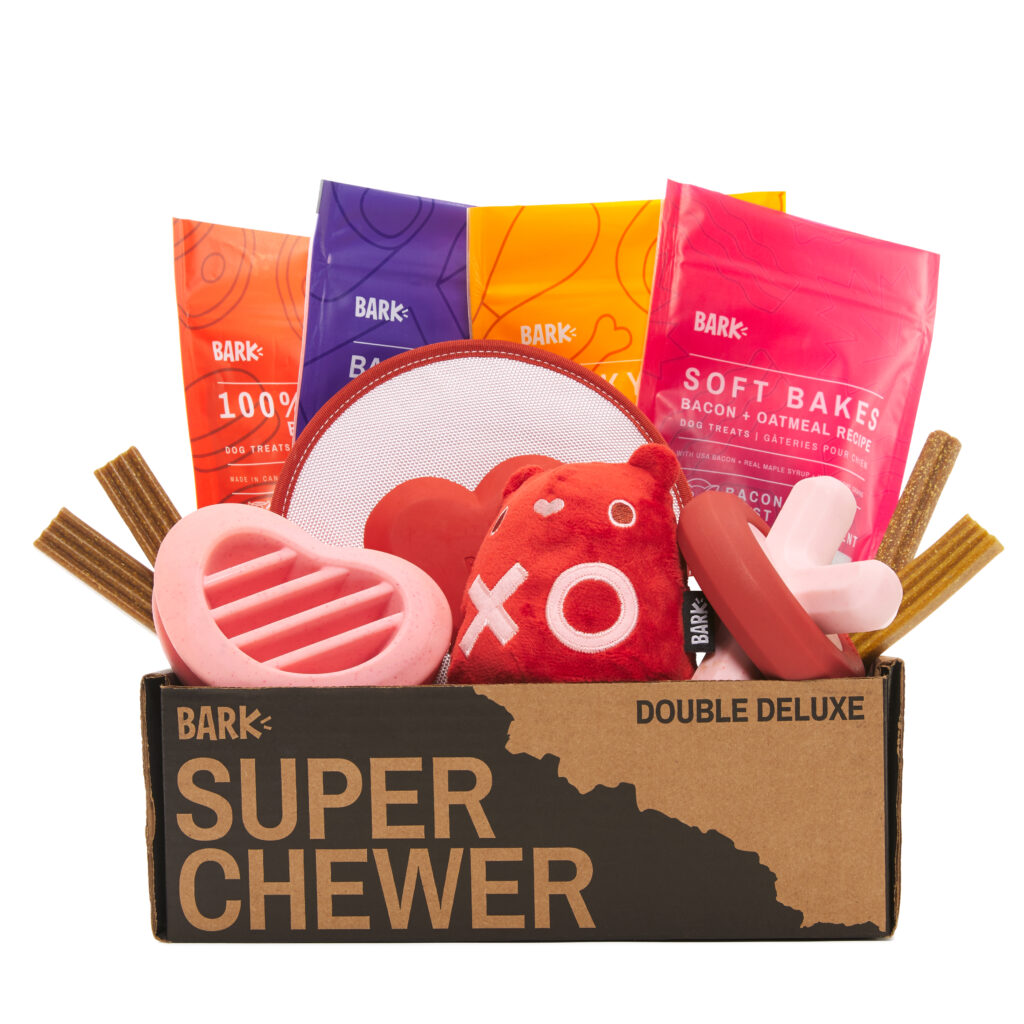 Super Chewer is for dogs who play tough and love a challenge. We're celebrating your big, goofy, cuddle monster, who we know has a softer side. Toys include Puppy Love Penguin, great for treats and snuggling, and XO Chew, for fetch and serious chewing.
Super Chewer subscriptions start at $30/month.