Finding the perfect gift for the kids in your life has never been easier. kidpik's ultimate holiday gift site features a curated list of fashion items hand-selected by style experts. There are tons of unique options for boys and girls of all ages including festive selections for under $25.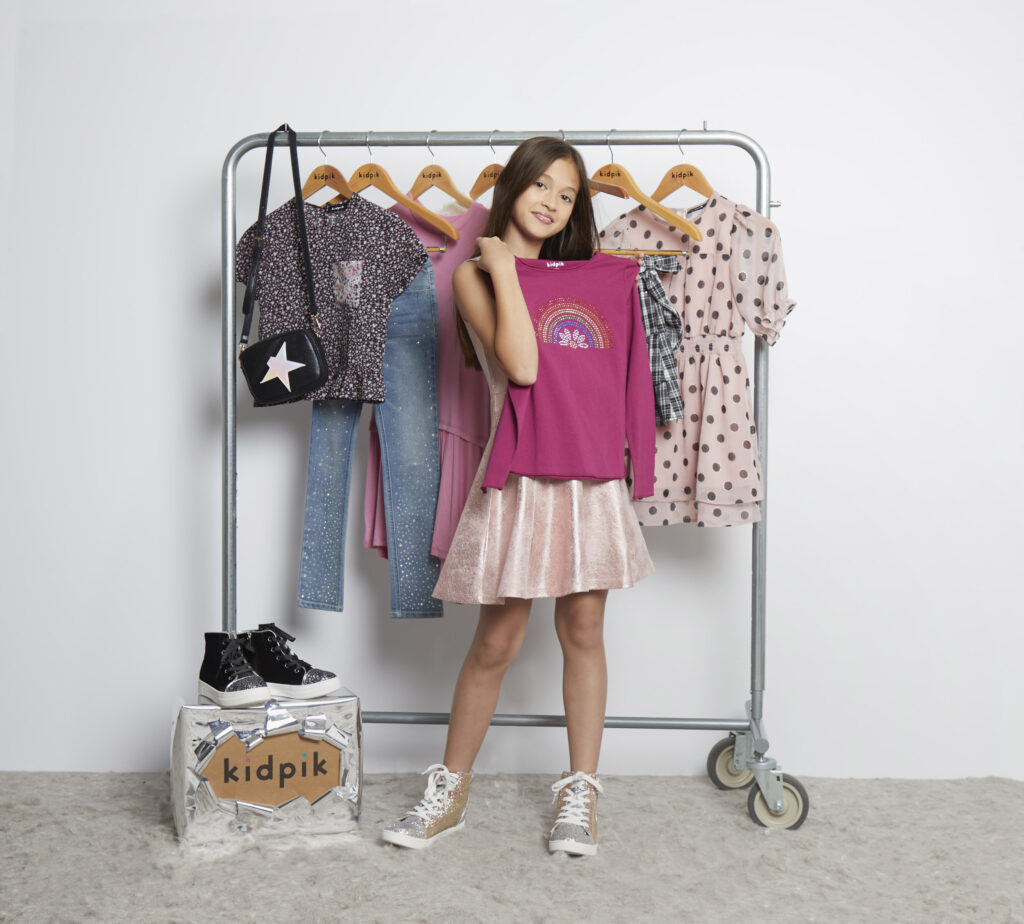 kidpik Gift Boxes (Starting at $42)
kidpik offers stylish, seasonal outfits pre-styled in a box with no subscription required. There are festive options for holiday dressing, and plenty of cozy looks they'll want to wear all winter long. Your recipient will receive their new outfits beautifully packaged kidpik box. You can even include a personalized note.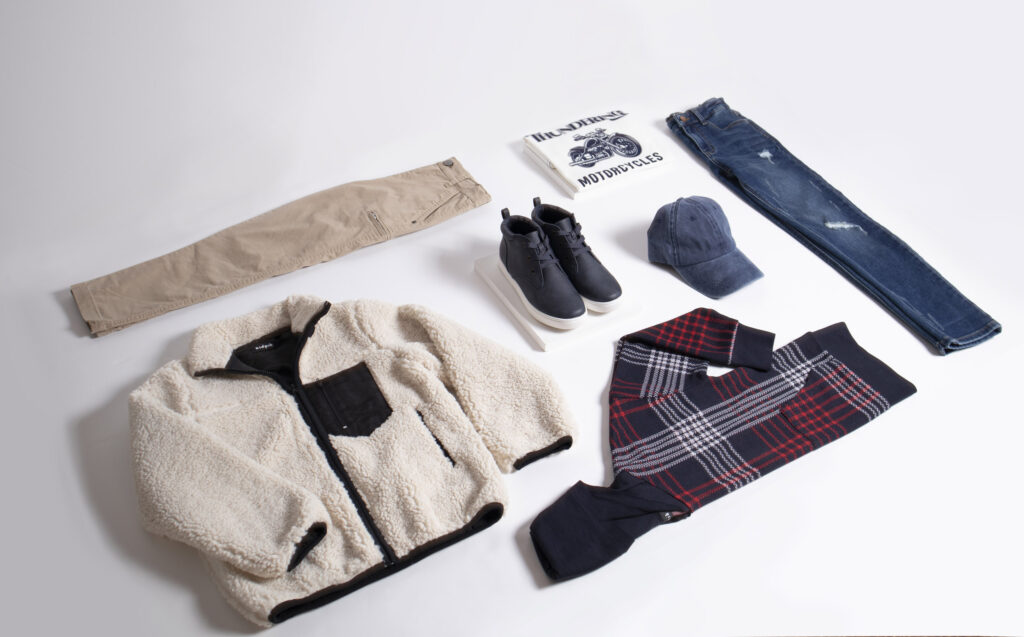 Outfits (Starting at $38)
This season, kidpik is offering shoppable full looks curated by kidpik's expert stylists. You can choose if you'd like to purchase select pieces, the whole outfit or add on to the look with additional pieces from the kidpik holiday gift site. One head-to-toe look includes 3-5 items and prices start at just $38. Stand-out looks include the Cool Cat outfit and Rhinestone Combat Boots for girls and the Tie Dye Hoodie with fleece cargo pants and high-top sneakers for boys.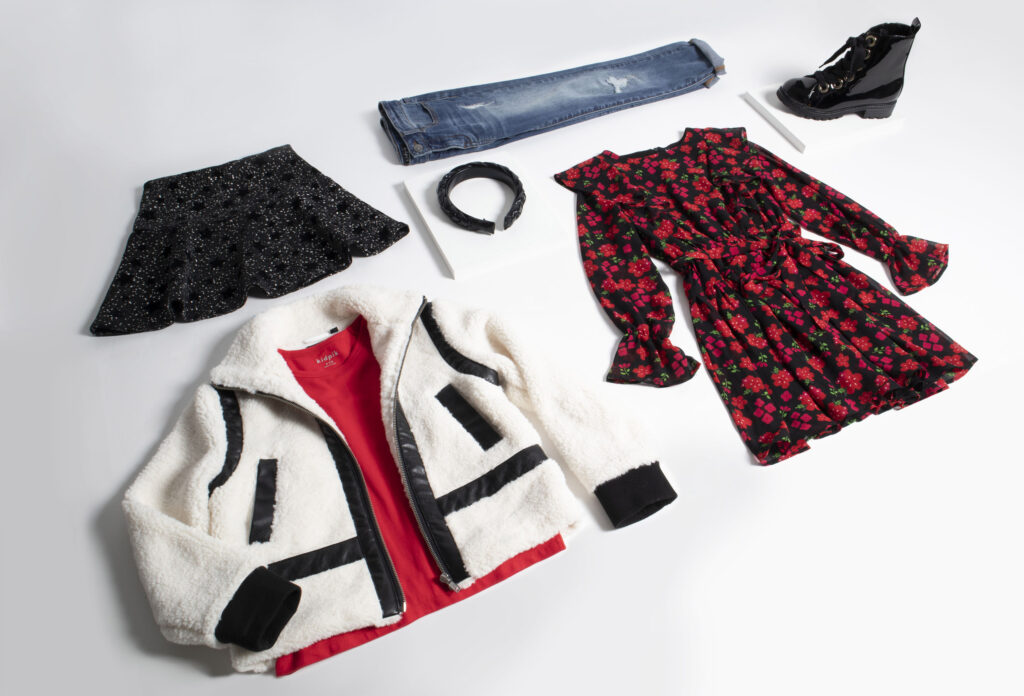 Gift Items (Starting at $10.50)
kidpik's gift items include an assortment of cozy and cool options. Gifts under $50 include the super soft Sherpa Zip Jacket for boys and the Cozy Metallic Jacket for Girls that comes in an array of fun colors. kidpiks pajama sets are perfect gifts for this holiday season for under $30 giftables!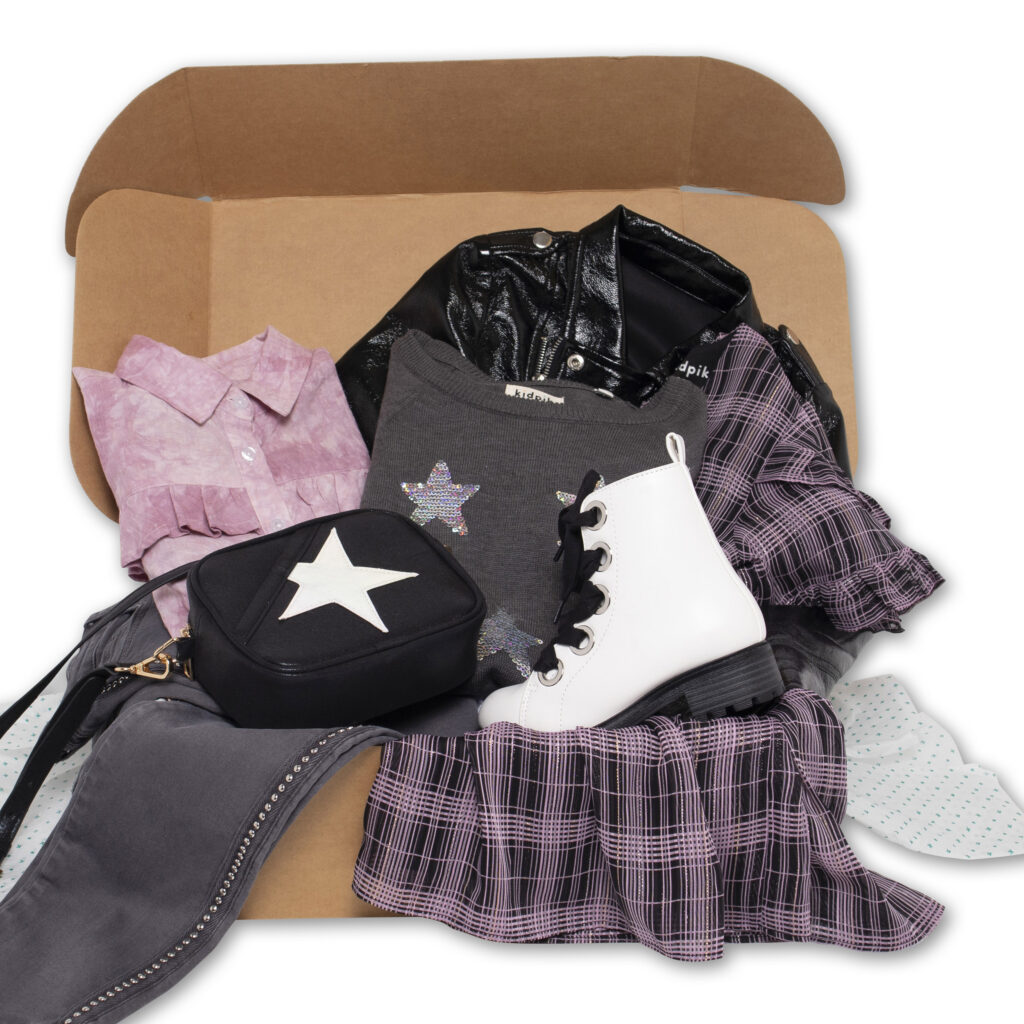 kidpik Clothing Subscription Box (Under $100 when members keep full box)
kidpik's clothing subscription boxes ship with 7 coordinated, seasonal items (including shoes) that create 3 head-to-toe outfits and are personalized for each child. Each box is $98 when you keep all and the 30% off discount is applied. Shipping, returns and exchanges are easy and free, and you can choose to gift a monthly or seasonal subscription.
As a bonus, all Beyond The Crib readers will receive 50% off when you use the code BEYOND50. You must keep all items in the box for this offer to apply. This code will be good until 2/1.