Does it always seem like you are running somewhere? Mom's Taxi never seems to slow down except when it's going through the drive-thru. Nurture Life is expanding its meal subscription service to include delicious meals for your on-the-go and busy life.
Nurture Life knows how hard it can be to meal plan, shop, prep, and prepare meals all while working and shuttling around between afterschool activities. The popular food subscription service provides nutritionally balanced chef-made meals that are prepared by hand and delivered fresh to your door. Now you can enjoy this service even when you can't sit down around the dining room table. Plus you can count on them to make sure everyone in the family has what they need — even the pickiest of eaters.
Nurture Life Portables are best served cold and the most ideal grab-and-go option for a busy parent to get out the door. Upon launch on Jan. 27, Nurture Life is introducing three new menu options – including 2 Bento Box options: the Protein Bento Box and the Cheese & Veggie Bento Box!
New meals include:
Protein Bento Box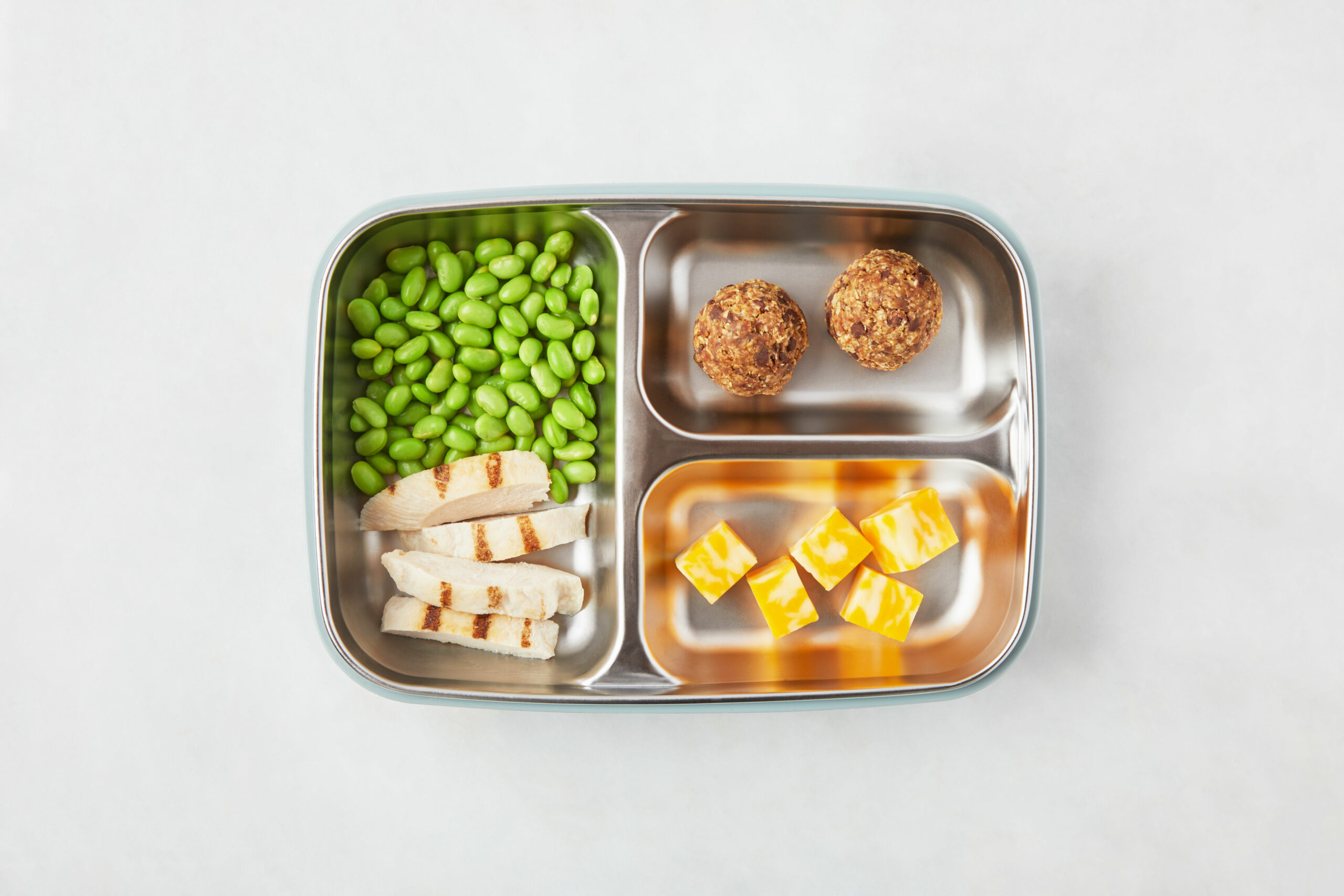 For the ultimate on-the-go protein punch, look no further than the Protein Bento Box! With grilled antibiotic-free chicken breast, creamy Colby-Jack cheese, bright green edamame and some sweet oatmeal chocolate chip protein bites, this option is the perfect mix to ensure your child has a filling meal, mixed with savory and sweet finger-friendly foods.
Cheese & Veggie Bento Box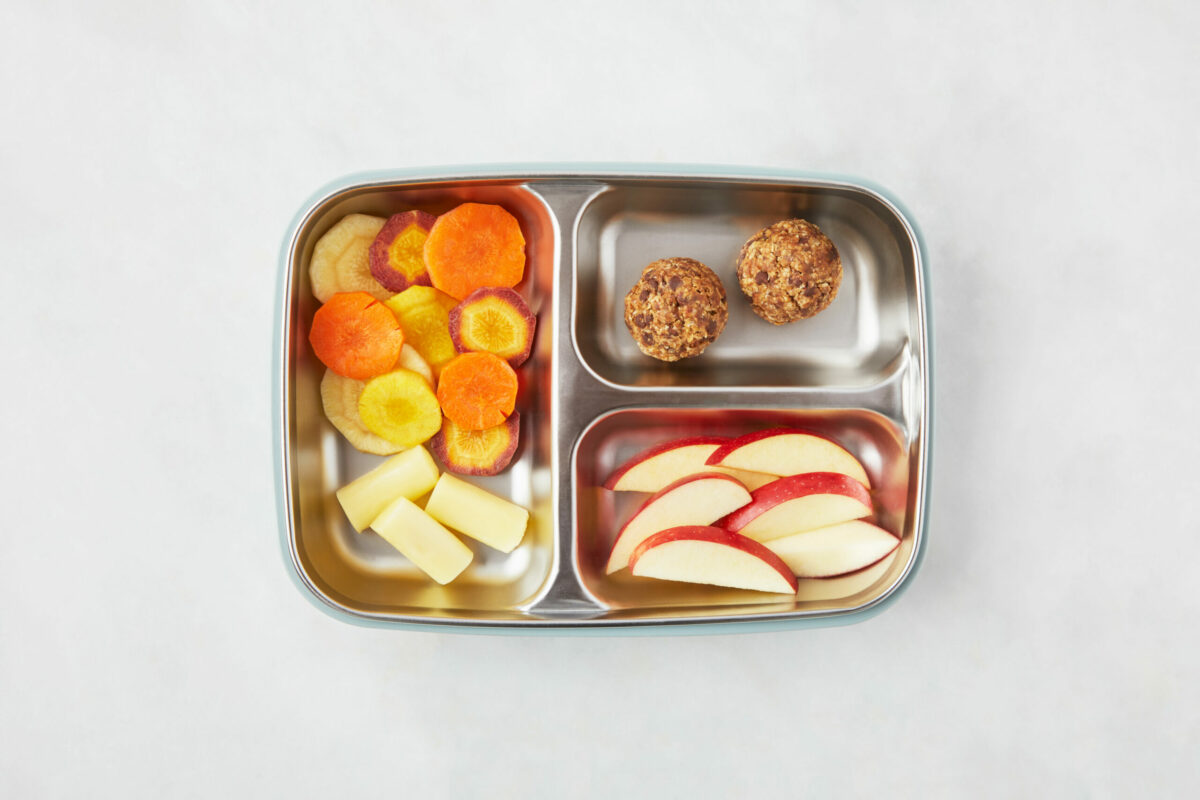 In this delightful vegetarian bento box, you will love the colorful duo of rainbow carrots and crunchy apple slices, giving your child natural sweetness and vitamin-packed goodness, To ensure your child is filled up, this box has oatmeal chocolate chip protein bites and fun-sized mozzarella string cheese as well!
Chicken Salad with Apple Slices & Mini Flatbread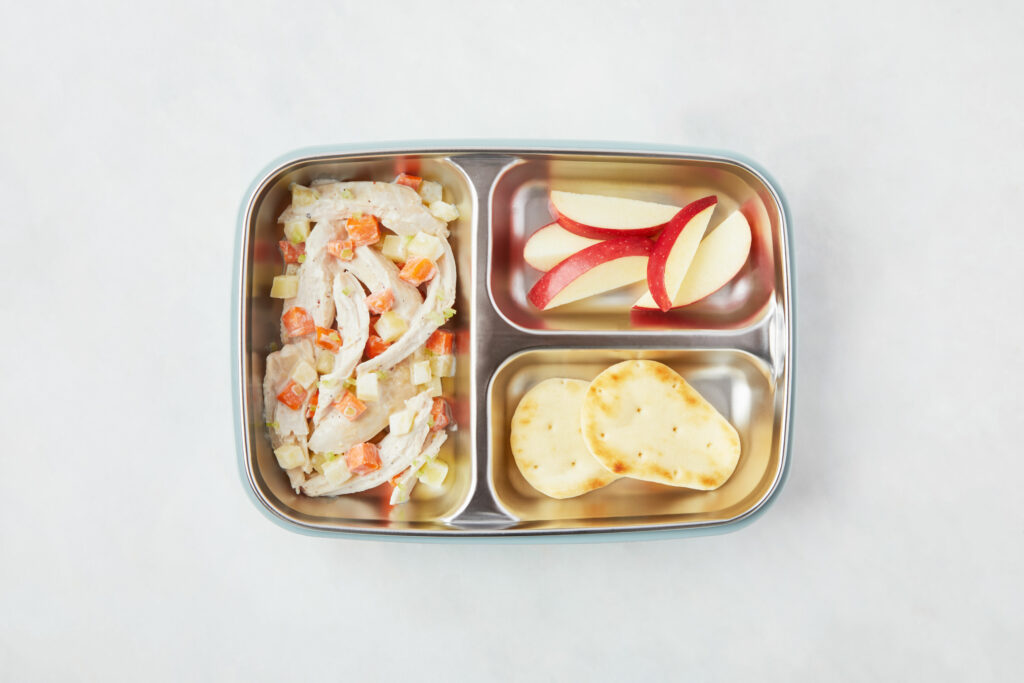 Looking for a picnic-ready meal? This option includes tossed shredded chicken breast, colorful carrots and potatoes in a creamy and mouth watering Greek yogurt & aioli. Pair these items with a mini flatbread made easy for scooping, dipping or sandwiching! In addition, this option includes fresh apple slices to add a naturally sweet crunch to top this incredible meal off!